Boat Rentals…
Boats n Fun - (239) 472-3230 ON North Captiva, just about 1000' from Windswept. Boat Rentals with Boats and Fun come with dock slip usage. You can park the rental boat at their docks and take the cart just down the street to Windswept. If you plan to take out the rental boat every day for a full week rental, this is your spot!
Live shrimp for bait is sometimes available at their tackle store on the docks, but they sell out fast.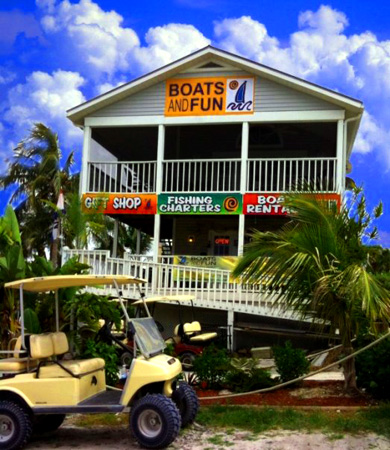 Boats and Fun offers Scuba, Snorkeling, Private Water-taxi, Boat Rentals, Jet-ski rentals, trips to go Parasailing, gift shop (with wine, frozen treats, t-shirts, beach and pool toys, swimsuits, flip-flops, and so much more...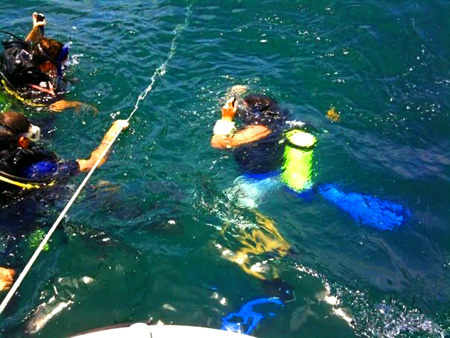 Boats n Fun - (239) 472-3230
Boat Rentals- Full Day, Half Day, Weekly
551 Rum Road, ON North Captiva Island NEXT to Mango's Store
North Captiva Island Club (239)395-1001
At the Island Club, just a few steps from the 2 pools, kayaks are available ( If you stay at Windswept, Kayak's are included withyour rental) and bikes are for rent. You can rent a bike for an hour or for your whole stay. Other beach gear is available for rent here too... a great place to rent beach umbrellas. (Windswept includes beach cairs with your rental, but not umbrellas)
Four Winds Marina (239) 283- 0250 or (800) 523- 9223
Boat Rentals- Full Day, Half Day, Weekly
Official YamahaDealer 
Boat Storage, Wet Slip, Dry Storage, Boat Lifts, Ship's Store
Restaurant - Lazy Flamingo
(239) 283- 0250
(800) 523- 9223
16501 Stringfellow Road, Bokeelia, FL 33922
Jensen's Marina
Call the Jensen Brother's on Captiva for Personal Water Taxi Captain Reservations.