About North Captiva Island...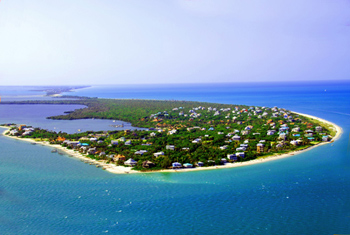 "-I don't want anyone to know -keep it quiet!"

North Captiva offers the most natural beach in an unforgettable setting with sea oats, beach grasses, and sandy footpaths leading deep into an uncharted island paradise. Quaint beach houses, modest island abodes, and elegant island estates christen the island's development.
Miles of Island Beaches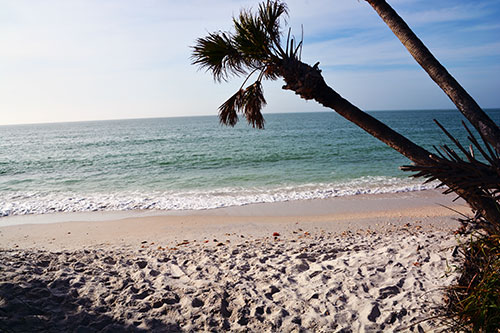 Scenic and Historic Sites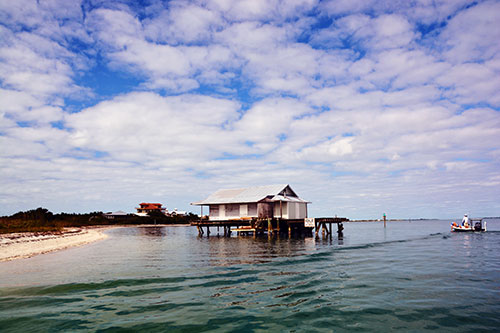 One of a Kind Experiences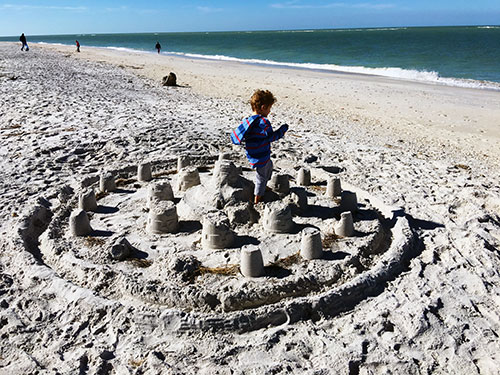 Tropical mangrove jungles lead into grassy dunes and on into pristine wildlife & botanical refuge. With 2 miles of sparkling sandy beaches along the Gulf of Mexico in our development and 2 more miles along the preserve lands, the island has unrivaled hidden beaches just waiting for you to discover them.
Deep Water and Mangrove Coast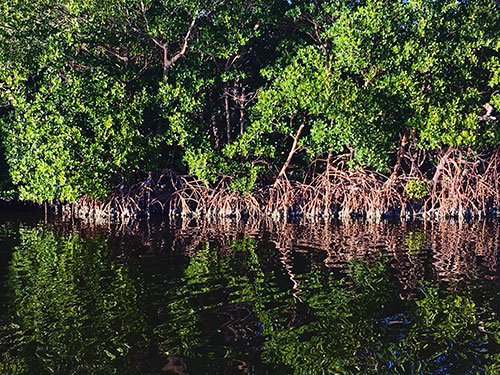 Undisturbed Natural Beaches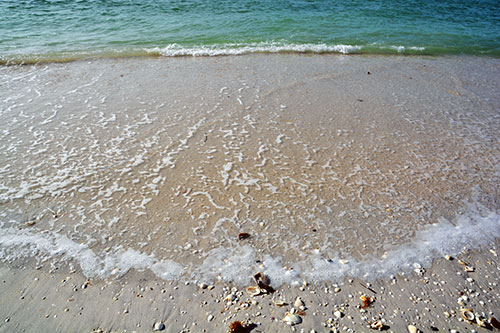 Miles of Preserve Trails
The wildlife refuge is home to bird nesting areas and sea turtle nests along the sandy shores. A call to the wild beckons to native and migrating wildlife, photographers, beachcombers, shellers, and nature lovers. Photo enthusiasts, amateur and professional alike, are amazed by the countless and ever changing beauty of the island.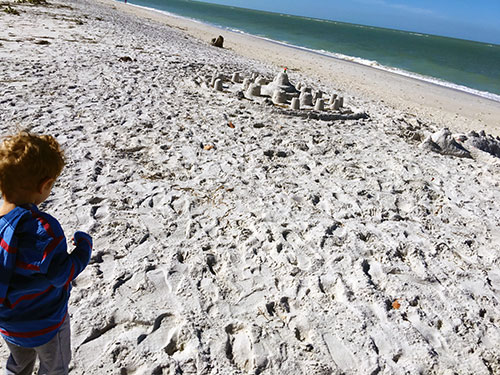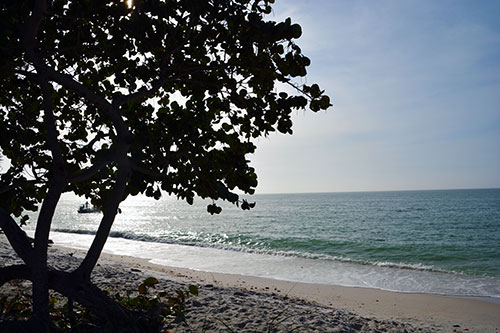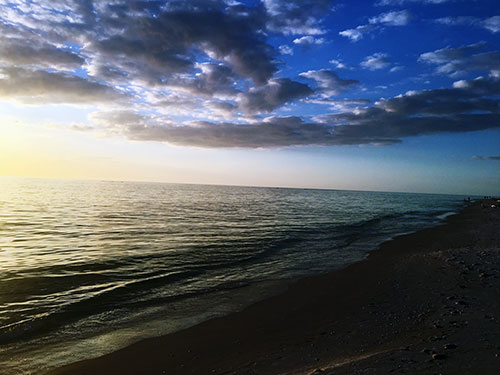 Whether you find what you are looking for on the water, admiring the frolicking wild dolphins from the shore, or gazing out at the endless beauty of the sea right from your own beach chair, North Captiva is an untouched and unspoiled canvas for the best beach vacation of your life to be painted. Like the greatest story that is yet to be told, the luxury beach vacation you have always dreamed of awaits you here. Undiscovered, unhurried, and just in time!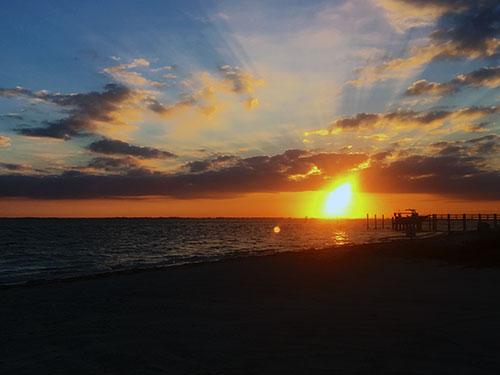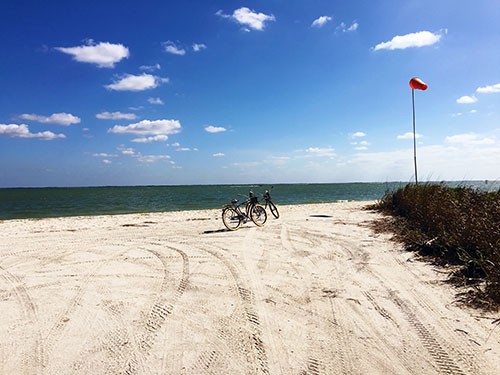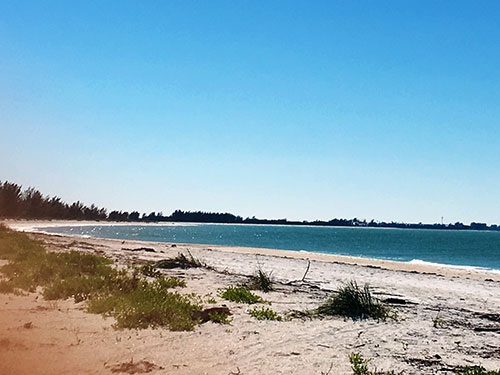 Pictures are worth more than ten thousand words when it comes to capturing the subtle unhurried beauty of our island. Few places in the USA offer such pristine and beautiful private beaches combined with a striking absence of some things that most would rather leave behind on the mainland- beach traffic, parking meters, and nightlife.
No need to check the beach traffic report before taking off in your zippy little golf cart for the beach. Just pile the beach chairs, some towels, maybe an umbrella onto your trusty steed and head to the beach at the end of the street.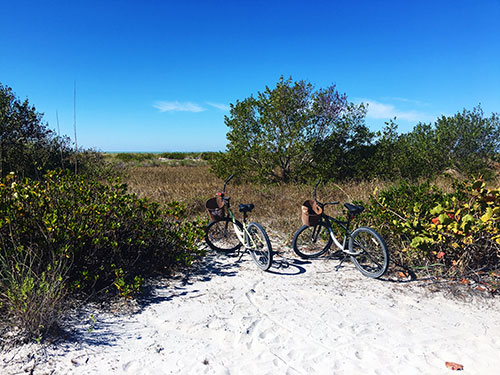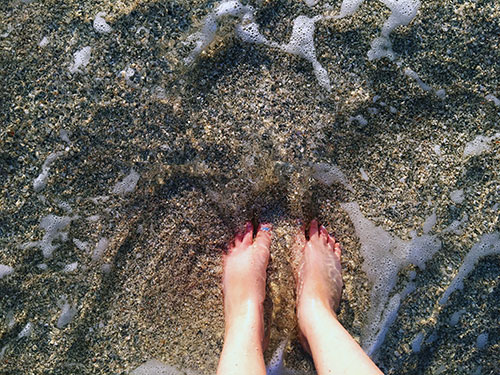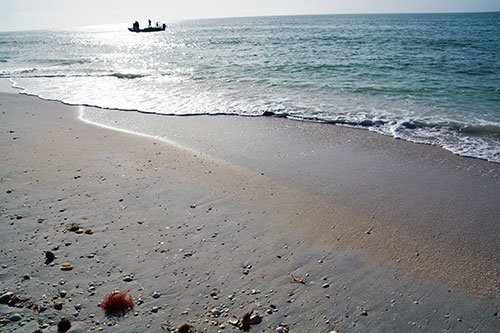 The island is a little more than 700 acres with 2/3 of the island protected as wildlife refuge and preserve. Just a wisp of sand, beach, and palm tree that is 4 1/2 miles by 1/2 mile at its widest points. From the mangrove coast teeming with fish and other wildlife to the Gulf beaches North Captiva will reach your heart, as islands do, and you will rejoice "I love my island in the sun, North Captiva!"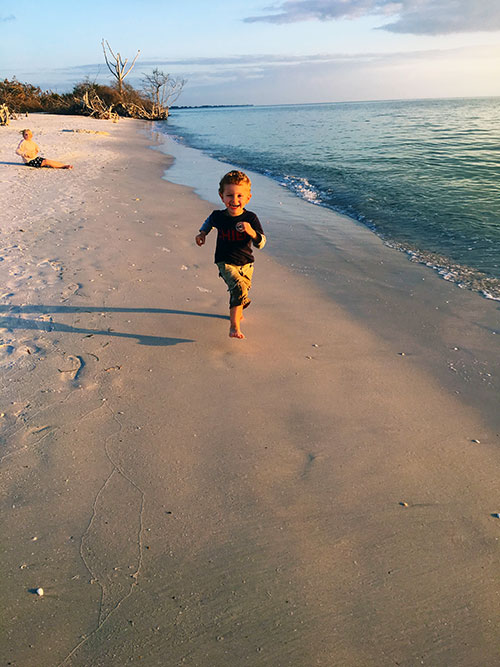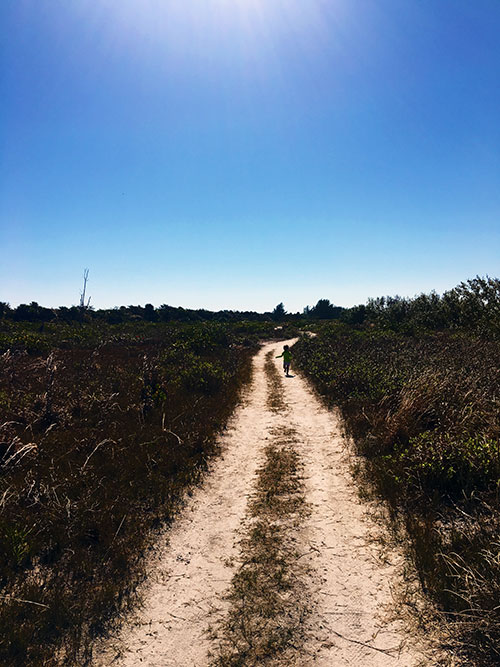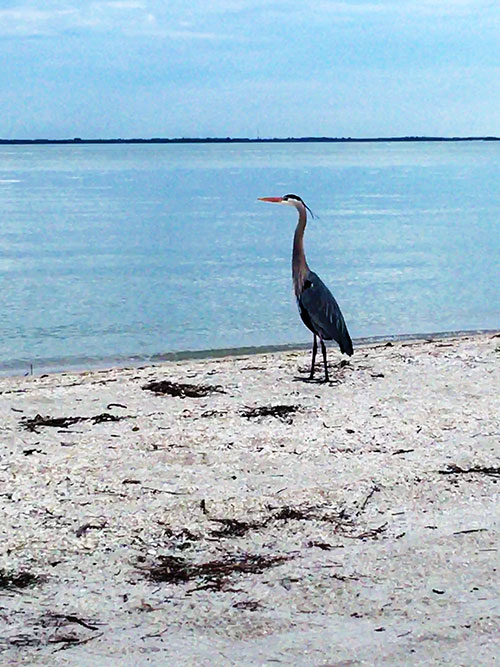 Leave the coast, leave it 5 miles away at the marina! Board the ferry. Bring your supplies, your bathing suits, your flip flops galore, and come ashore at one of the most excellent beach rental destinations you have ever found before.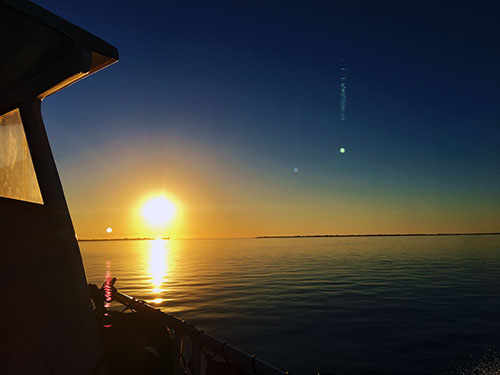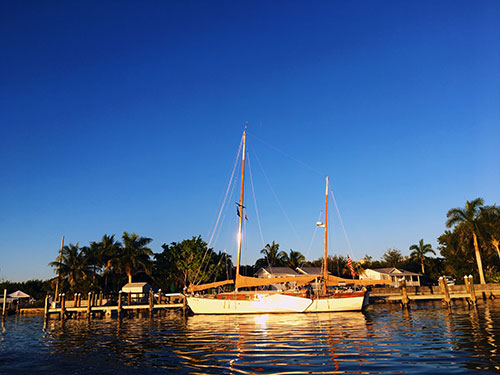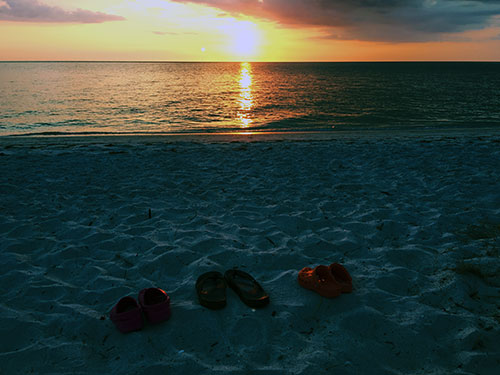 The beach is a haven, a serene wisp of satin and crystal sand… the border between thought and love. The surf is the unending connection between logic/strength/earth and wave… the wave that undulates and crests above you with the ragged and foamy edges that roll over the beaches… smoothing… evening… taking away what does not belong… on your mind, making restless your soul.

North Captiva Island Location Details:
5 miles off the coast of Pine Island and Cape Coral in Southwest Florida.
Convenient access by Ferry Boat (every 2 hours, NO CARS ALLOWED).
Golf carts, and foot powered transportation only on the island.
Part of the historic beaches of Ft. Myers and Sanibel.
One island North of Captiva Island (18 miutes by boat).
Two islands North of Sanibel (40 minutes by boat).
Closest Airport is RSW ( Ft. Myers International Airport)
"- we found the island very charming, "quaint," most beautiful beaches, sunrise, sunsets. Not jam packed with tourists... yet. Don't know if they spoiled us!" -