Shopping, Pick-up, and Delivery Options.
Shipt Shopping Service Members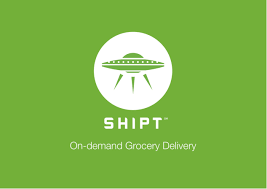 Set up your Shipt delivery to the address for the Welcome Center if you are arriving on the ferry.
This service is great for fill in orders while you are on the island, but it requires your annual membership (maybe you already have it at home), and setting up with Island Girl Charters for a small delivery fee.
Shipt's service and shoppers cannot fill beer or wine orders, so please plan to purchase your own beverages with proper ID, before coming to the island.
Please contact me for the delivery address and tips for using this service while on the island.
Sign Up if you will use this service and continue using it when you return home...it is excellent and we rely on them for our own deliveries to the island.

Grocery Shopping Before Arrival
Winn Dixie & PUBLIX are both great options for gathering groceries before departing from the mainland for our island in the sun! Here are some helpful numbers for planning your trip:
Fresh Seafood - Andy's Island Seafood Matlacha Florida
239-283-2525
www.andysislandseafood.com Call for information on ordering fresh seafood (239) 458-7827.
COOL BAGs and COOLERS...

Please use PUBLIX Cool Bags they are just as inexpensive as the bulky styrofoam coolers and we use them often for our island grocery.
WE REQUEST THAT NO WHITE STYROFOAM COOLERS BE BROUGHT TO WINDSWEPT! They are simply a recycling nightmare and a hazard to the environment.
Instacart at Publix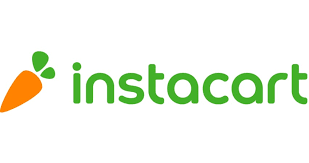 PUBLIX
Pick Up at Store Zip Code 33991
(FYI- As of this update, Instacart does not deliver to the dock... you have to pick it up at the store).
**There are limited pick up times for instacart at each Publix supermarket.
The closest PUBLIX supermarket is located at the intersection of Pine Island Road and Burnt Store Road/Veteran's Parkway in Cape Coral FL. They require 48 hours notice

2420 Santa Barbara Blvd Cape Coral, FL 33914
Publix Super Market at Santa Barbara Centre
Cape Coral, FL
STORE (239) 458-8900
WINN DIXIE
Located on Stringfellow Road. Winn Dixie – Turn Left at the intersection of Pine Island Road and Stringfellow Road.
9864 Stringfellow Rd
St James City, FL 33956
In the same plaza as WINN DIXIE is a CVS Pharmacy too for toiletries, pharmacy needs, and lots of beach stuff... they know where you're going!

Taxi Grocery Stops
For a small fee, all taxi/ airport shuttles will make a stop for groceries. You can limit the extra fees by faxing your order ahead and just stopping to "pick it up." Please notify your taxi service provider in advance your shopping plans before catching the island ferry boat. This helps them to help you get to the ferry on-time. If you would like to do your own shopping, plan a list out in advance and divide the list between your group and hit the aisles to do your version of Supermarket Sweep- I guess the prize is a vacation on a beautiful tropical island!
Pine Island Taxi likes to stop at the Publix on the corner of Pine Island Road and Burnt Store Road (Coral Shores). If you are using their taxi service, plan ahead and pick that store.
We like the Winn Dixie for close to the ferry timeframes (like ice cream).
Walmart Store Pick Up and Grocery App
You can order grocey and other goods from Walmart, choose your pick up time and store, and they will have your items ready for pick up free of charge.
Walmart Mobile Apps
BJ's Wholesale Club on Pine Island Road
For BJ's membership holders, there is a great store right before you head down to Pine Island.
Link to BJ's Wholesale in Cape Coral
-Our Story-
We have always actually liked the provisioning before a North Captiva vacation. It reminds us so much of heading to our lake house for every Friday and Saturday night since we were 16. Can't beat the simplicity of getting all those errands done and out of the way so you just focus only on fun. Maybe you make an event of zipping down to "town" for ice cream, the paper, or a sandwich while you are here... but that is optional. The rest of the time is yours to spend with your freinds, your family, no errands... no shopping (Well there is, you boat there- even better right?Fishing on the way to shopping.).
Think of Grocery Stops before the ferry departure as just like provisioning a long sailboat passage. You have to plan ahead. In the BVI you would plan ahead... where to stop for Cheeseburgers, drinks, and dinner.
We always had 3 to 4 soft sided coolers (made of fabric) folded up and packed inside one big cooler bag with masks and snorkles and deflated air mattresses. This cooler bag - we always checked it at the airport and packed up with our supplies at the Winn Dixie.